I picked up a snapsetter yesterday. I got the size 16 with some prongs included, but when I went to get other prongs for a baby dress I accidentally got size 14 prongs. Guess it won't hurt to buy the size 14 snapsetter, too.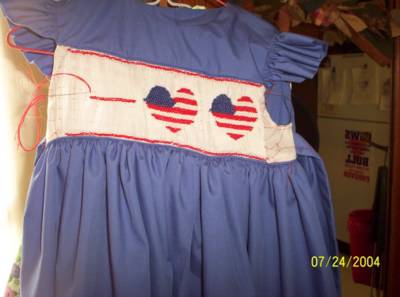 I finished the second flag last night and started the third. Hopefully, I'll finish this dress by Monday.
I also started on the doll dress yesterday. I'll have pics of that on Monday.